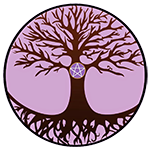 All of the opinions expressed on this show are those of the hosts or guests, and do not necessarily express the views of Pagan Pathways Temple or its affiliates.
Today on PPT Presents we have:.
A 3 week summary based on Astrology and Tarot, done by yours truly.
It Makes You Think with Cynthia Day, she and Fir will be talking about European Paganism
And then, the Triumphant return of the Spell-cast with the Dunne's! We will be talking about shadowsight.
We want to hear from YOU, our loyal listeners!  Please record a 5-20 minute mini-sode for us to consider putting on the podcast, and you may find your minisode on the next PPT presents! All Quality and content will be considered.
I'm glad to report that Pagan Pathways Temple has picked up it's first corporate Sponsor: Tech Witch Detroit!  Tech Witch Detroit is paying for the use of the podcasting software we use for the next year or so, so please give them a visit at www.techwitchdetroit.com
They are a Mobile PC Technician, who will come out to your home or business to repair and troubleshoot various kinds of PC issues.
Tech Witch Detroit: We can help!
This week's Words to Live by:
Our Deeds determine us as much as we determine our deeds.